Welcome to the SAB
The Somatic Academy Berlin is dedicated to the work and research of the living body. Originating in the English-speaking world, all holistic and body-centered disciplines belonging to this field are called "somatics". They use the body as a portal to the whole human being.
Ausgewählte Veranstaltungen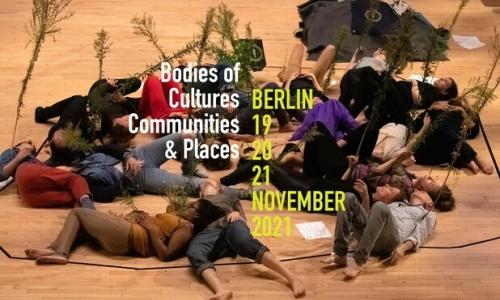 Body IQ Festival 2021
The program for this year's Body IQ Festival is online. Tickets can now be purchased. It is possible to take part in the Body IQ Festival on-site or online. Please pay...
Seminarleiter*in Kai Ehrhardt, Thomas Kampe
Teilnehmerstimmen
About the Somatic Academy:

"A space for gentle growth and mindful development! With and by loving, professional companions who work with the depth of their own experience!"

— Na Mi // Berlin

Somatic Basics Training:

"Somatic teaches me to be mindful with my own body and myself. It leads me to an unbiased consideration of my needs and feelings. You could also call it self-love. "

— M.M. // Berlin

Somatic Basics Training:

"Thank you for the wonderful journeys through the inner and outer landscapes."

— Miriam // Berlin

Body Mind Centering Training :

"Somatic gives me more awareness and thus love and attention for my body. "

— Henriette // Berlin

Somatic Basics Training:

"For me, the Somatic Basics Training is a year of experience, research and learning that connects me with myself and the world again and again. It inspires and accompanies me in my own search for meaning. "

— KS // Berlin

Body Mind Centering :

"I have become more sensitive to my body and its structures. I identify my body more than before as my home. "

— TL // Berlin