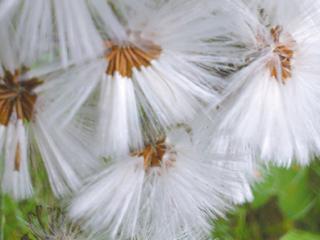 Somatic Basics Training
200 hrs / 6 modules / 5 somatic methods / 4 teachers
Enabling unfolding and development
We believe that people strive to develop and grow. The aim of our Somatic Basics Training is to provide the conditions that support this development through an integrative connection to the body, to make it tangible and to apply it to areas of life such as work, partnership, expression, creativity, and health. This somatic training uses body-oriented learning approaches that become useful for and within the student and take on meaning. The conscious exploration of movement development enables the recognition of personal patterns, the integration of body, psyche, thinking, and acting as well as the engagement of untapped potential.
Dates 2022/23
Module 1 Ground Monday 09.- Friday 13. May 2022
Module 2 Space Monday 20.- Friday 24. June 2022
Module 3 Individuation Monday 05.- Friday 09. Sept. 2022 
Module 4 Communication Monday 07.- Friday 11. Nov. 2022
Module 5 Change Monday 13.- Friday 17. Feb. 2023
Module 6 Initiation Monday 08.- Friday 12. May 2023
New cycle 23/24: 17. April 2023 - 8. März 2024
Module 1 17.04.-21.04.23
Module 2 05.06. -09.06.23
Module 3 18.09.-22.09.23
Module 4 04.11.-10.11.23
Module 5 29.01. -02.02.24
Module 6 04.03.-08.03.24
The somatic base year is also part A of our somatic training
The Somatic Basics Training will be offered in English in 2023/24. 
Ausführliche Seminarinformationen
Didactic Principles of the Somatics Basics Training
In the interplay of different methods such as Continuum, Feldenkrais Method, Middendorf's Breath Experience, Body-Mind Centering®, experiential anatomy, Authentic Movement and Somatic Yoga, experiences and cognitive processes arise that are of great value for one's own development.
On the basis of each content-related module focus, we research and experience the corresponding body systems, effective principles, movement patterns, biological and emotional stages of development as well as their personal and social relevance. We make use of the fact that our physical development is in direct connection and interaction with our development of consciousness. Experience and reflection give us access to this. We create a space of emotional security and integrate group dynamic processes as support in the individual learning process.
Structure of the Somatics Basics Training
The Somatic Basics Training is part of our Somatic Practitioner education program. It forms Part A comprising 30 days (240 teaching units) over 6 five-day modules spread over one year. Part A is primarily for personal growth. Building on this, parts B, C, and D can be chosen. They enable the student to teach and work with individuals and/or groups.
Curriculum Overview
Module 1: Ground
Module 2: Space
Module 3: Individuation
Module 4: Communication
Module 5: Change
Module 6: Initiation
Subjects
The Somatic Basics Training combines knowledge from 8 different somatic approaches in the following subjects:
Body - practice & experience
Body - applied theory
Philosophy/ context/ orientation
Application/ research/ integration
Processing/ individual and social relevance
Contained open practice
Hands-on
Module 1: GROUND
Contents: Beginning - being there - focusing sensory attention - the experience of the ground that supports from below - encounter with gravity and its counterforce
Principles: Arriving - Trust/ Surrender - Yielding - Tensegrity - Being carried by the ground/ the earth
Body Systems: Fascia-Skeleton-Musculature Synergy #1/ Cell & Cell Respiration/ Developmental Movements Overview
Module 2: SPACE
Contents: Distinction interior/ exterior space - spatial perception + spatial experience Alignment in space - recognition of possibilities, multidirectionality - silence - potency
Principles: directions/ orientation - kinaesthesia/ tensegrity - synaesthetic interaction of the senses in the perception of space - being carried by space
Body Systems: Fascia-skeletal-musculature synergy #2/ diaphragms - horizontal planes/ sensory motor loop/ organs/ front-middle-back body
Module 3: INDIVIDUATION
Contents: I/ others/ experiencing uniqueness - being separated/ being connected - diversity/ integration part 1 - making decisions - balance
Principles: limits - wanting + choosing - yes/ no - center + periphery - balance
Body Systems: developmental movements/ proprioception/ skin - membranes / ear labyrinth
Module 4: COMMUNICATION
Contents: Communication with oneself, with others, with the environment - perceiving, sensing, feeling, thinking, acting - regulation processes - conflict management
Principles: closeness/ distance - diversity/ integration part 2 - flexibility + assertion - fear + solution - empathy - logic - improvisation
Body Systems: nervous system/ polyvagal theory/ head, larynx, mouth, hands/ fluids/ blood
Module 5: CHANGE
Contents: withstanding emptiness / creating space - being changed / changing - transitions / part 1
Principles: flexibility + hold - wish / desire / inspiration - confusion / irritation / disorientation - not knowing / carried in being
Body Systems: fluids - lymph / heart / lungs / rib cage
Module 6: INITIATION
Contents: birth + dying - transitions / part 2 - releasing attachments - celebrating change
Principles: death / birth - embeddedness - basic trust - transcendence - energy - activity / passivity - being - surrender - sexuality - love
Body Systems: uprightness, flexion, extension / embryology - sexual organs / birth
Teilnehmerstimmen
»For me, the Somatic Basics Training is a year of experience, research and learning that connects me with myself and the world again and again. It inspires and accompanies me in my own search for meaning. «
— KS // Berlin
»Thank you for the wonderful journeys through the inner and outer landscapes.«
— Miriam // Berlin
Kosten
Full price: € 2900 
Monthly installment: 12 × € 250  
Anmeldeinformationen
Preise
Earlybird: 2500.00 EUR
Full Price: 2900.00 EUR
Zahlung Banküberweisung, PayPal
Hinweise
If you have any questions please write to info@somatische-akademie.de.
The Somatic Basics Training is a certified training by the international professional somatic association ISMETA.