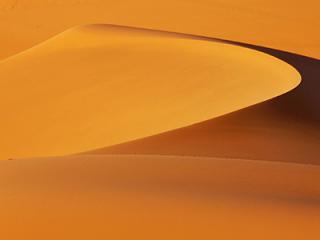 Somatic Yoga Ausbildung

- Probetag: Somatic Yoga
probieren, kennenlernen & fragen
Resonanzen entfalten: Traditionelles Yoga vereint mit modernen somatischen Methoden

An diesem Probetag können Sie die Somatic Yoga Ausbildung an der Somatischen Akademie kennenlernen und ausprobieren.
Somatic Yoga ist eine Synergie aus traditionellen fließenden Yoga-Praktiken & dem Kernwissen aus Feldenkrais Methode, Continuum & Atemarbeit nach Prof. Ilse Middendorf in Verbindung mit Erfahrbarer Anatomie & Verkörperten Vermittlungsstrategien.
Am Probetag können Sie einen Einblick in unsere Arbeitsweisen bekommen und neben der Vorstellung des Curriculums stehen wir Ihnen für Fragen zur Verfügung. Der Einstieg zum zweiten Modul, das am 05. Dezember 2020 startet ist möglich.
Die Teilnehmeranzahl vor Ort ist begrenzt. Eine Anmeldung muss vorab erfolgen.
Wenn Sie gerne online am Probetag teilnehmen möchten schreiben Sie bitte an info@somatische-akademie.de.
Ausführliche Seminarinformationen
Seminarleiter*innen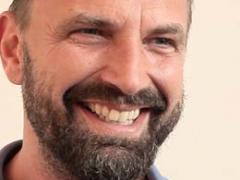 Founder of the Somatic Academy Berlin, Breath Therapist/based on the work developed by Prof. Ilse Middendorf, Continuum Teacher and Heilpraktiker (Psychotherapy).
"I had the honor and privilege to learn from the two founders Prof. Ilse Middendorf (Perceptible Breath / Erfahrbarer Atem) and Emilie Conrad (Continuum) and I am pleased to be able to pass on this work." Since 2012, Kai has been developing professional trainings at the Somatic Academy as well as programs dedicated to the application of Somatics in everyday life. He has been a co-curator of the Body IQ festival since 2015. Since 2003, he has developed the approach "Authentic Eros", which integrates - as a somatic application - bodywork, relationship communication and group-dynamic processes in the area of personal and interpersonal development. He is a member of the professional associations Atem, Continuum and ISMETA.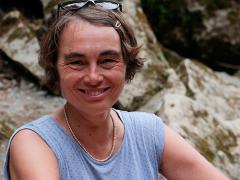 Feldenkrais-Practitioner / Somatic-Yoga-Practitioner / Dancer & Choreographer / Mountain Hiking Guide / Physiotherapist. Artistic Direction Dance & Somatic Research for Somatic Academy Berlin. Member in the German Feldenkrais Guild.
Conscious and vivid learning, the potential between individual freedom and collective relatedness within the environment, as well as joy and ease in movement are at the center of her teaching and of her continuous research. This approach is informed by deep-sensuous permeation and acting-thinking reflection. Her work includes performance projects, conference contributions and publications with the focus on somatics and choreography and on walking. Regular teaching-cooperation with universities i.a. with FU Berlin, UdK Berlin and with HZT Berlin.
Anmeldeinformationen
Veranstaltungsort
Berlin
SAB Studio 1
Paul-Lincke-Ufer 30
Berlin