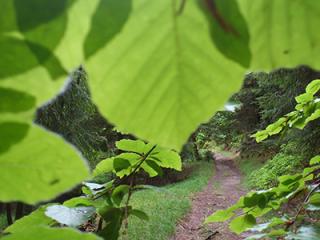 Environmental Somatics

- Einführungstag Fortbildung Environmental Somatics September
probieren, kennenlernen & fragen
An diesem Termin können Sie die Fortbildung Environmental Somatics kennenlernen und ausprobieren. Die Fortbildung verbindet Grundlagen der Feldenkrais Methode, erfahrbare Anatomie, Improvisationsstrategien und Meditationpraktiken mit Outdoraktivitäten in Stadt und Naturumgebungen und mit somatischer Pädagogik.
Sie ist eine Qualifikation in Körper- und Bewegungswarhnehmungspraxis mit gezielter pädagogischer und kreativer Anwendung im Outdoorbereich. Am Einführungstag lädt Katja Münker zum Spaziergang im Tiergarten ein. Sie erhalten einen Einblick in die Fortbildungsinhalte und können Ihre offenen Fragen stellen. 
In den ausführlichen Informationen sind die Details sowie die Termine der einzelnen Module aufgeführt. 
Ausführliche Seminarinformationen
Seminarleiter*innen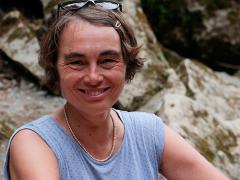 Feldenkrais-Practitioner / Somatic-Yoga-Practitioner / Dancer & Choreographer / Mountain Hiking Guide / Physiotherapist. Artistic Direction Dance & Somatic Research for Somatic Academy Berlin. Member in the German Feldenkrais Guild.
Conscious and vivid learning, the potential between individual freedom and collective relatedness within the environment, as well as joy and ease in movement are at the center of her teaching and of her continuous research. This approach is informed by deep-sensuous permeation and acting-thinking reflection. Her work includes performance projects, conference contributions and publications with the focus on somatics and choreography and on walking. Regular teaching-cooperation with universities i.a. with FU Berlin, UdK Berlin and with HZT Berlin.
Kosten
45€ - bei Buchung der gesamten Fortbildung werden die 45€ vom Gesamtpreis abgezogen. Die Anrechnung der 45€ für den Einführungstag ist nicht möglich, wenn die Bildungsprämie genutzt wird.
Anmeldeinformationen
Zahlung Banküberweisung, PayPal