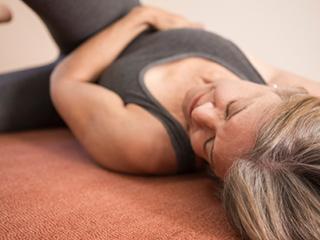 The Essential Nature of Breath and Movement
Module 5 Continuum Training
Movement. Life reveals itself in movement. Exists as movement. Transpires as movement. Life is movement. Every living thing is so imbued with movement that we, as humans, have acclimated, adapted, in a sense - weeded out of our awareness, the presence and potency of movement simply because we are swimming in it and with it. All movement begins with inhaling and exhaling.
Continuum is an inquiry into the movement of movements. How do we move with, nourish and support our primary life force in these times of change and uncertainty? Emilie Conrad, the founder of Continuum, always returned to initiating a deeper intimacy with the Breath - Breath as essential nourishment, Breath as a wave, Breath as a universal link with the source of life, Breath as the primal movement of life itself. When we are able to go beyond our usual adaptive patterns of breathing, new possibilities of support and nourishment for the heart, and for our entire being arises.  
In this module we will explore Breath and Sound as movements that nourish and sustain our connection to our embodied experience as well as to our relationship with the natural world. Extended periods of Silence, Movement, Breath and Sound exploration will allow participants to find their own entry points into a deeper sense of flourishing in their own lives and in their work with others as we explore the fluid anatomy and the presence of breath.
Ausführliche Seminarinformationen
Furthermore, Continuum can support our ability: 
to be empathic and relational
to be clear and decisive
to orient and adapt
to be vital and persevering
to self-regulate and harmonize
to be autonomous and team-minded
to act from the awareness of dynamic context
to process and reflect 
to be resilient  

Touching the history of Continuum to inquire into its future

This program - taught by 8 teachers -  integrates various decades of Continuum material. All teachers studied with Emilie Conrad who originated Continuum in the 1960's and developed it until her death in 2014.

Emilie Conrad taught in a constant state of inquiry. While each step embedded and enfolded the previous one, it also meant students entering the work in the 80's were exposed to different material than students entering it in the 2000's. This program attempts to bring together various Continuum "periods" by bringing together teachers who were introduced to the work at different times. 

The very nature of Continuum is to witness ourselves as a living process, open to the ongoing evolution of teachings and applications. Even though we follow basic core principles, Continuum remains an ongoing, unfolding inquiry into the mystery of conscious human life. Through the variety of teachers in this program, we hope to encourage students to trust their own inquiry, somatic movement research and to develop their own style.

For whom is this program?
This program is for lay people, somatic professionals, therapists, teachers, creatives, leaders, innovators - anyone who has a body - anyone who wants to connect more deeply to what it means to be human.  


Certification and/or Mentorship

Somatic Academy Berlin Certification (Accreditation Model)
The Somatic Academy Berlin offers a 1000 hour Somatic Practitioner Certification program consisting of four parts: A/B/C/D.
The Continuum Moving Inquiry Training fulfills the Part C requirements of the Certified Somatic Practitioner Training of the Somatic Academy Berlin. You learn to integrate Continuum within the larger field of Somatics. For Certification all modules are mandatory.

Continuum Teachers Association (Mentor & Membership Model)
Kai Ehrhardt, director of the Continuum Moving Inquiry Training of the Somatic Academy Berlin, is a member of the Continuum Teachers Association (CTA). For more information about the Continuum Teachers Association go to: www.continuumteachers.com.
By itself this Continuum Training does not authorize to teach Continuum.

Attending for personal reasons or needs
If you are neither interested in certification or CTA membership you can pick and choose individual modules. 
You do not have to attend the entire program.
General Prerequisite:

You should have some previous Continuum experience.
Please check with Kai Ehrhardt for details at ehrhardt@somatische-akademie.de
Dates 2020/23:
Module 1: 03.- 06. June 2021 1 - Values, Principles, and Methods of Practice with Mary Abrams (USA)
Module 2: 15.- 18. October 2020 - Self Tending and Self Care with Rosemarie Kussinger-Steffens (Germany)
Module 3: 21.- 24. October 2021 - Embodiment and the Creative Process mit Robin Becker (USA)
Module 4: 03.- 06. February 2022 - Embodied Flow System: Adaptable, Resilient, Relevant & Responsible with Megan Bathory-Peeler (USA)
Module 5: 21.- 24. April 2022 - The Essential Nature of Breath and Movement mit Beth Pettengill Riley (USA)
Module 6: tba.
Module 7: 13. -16. October 2022 - Versatility, bringing inner Practice to outer Expression with Jane Okondo (UK)
Module 8: 21. -26. February 2023 - Depths of Relating // Initiation (6 days + Overnighter) with Kai Ehrhardt (Germany)
Die Teile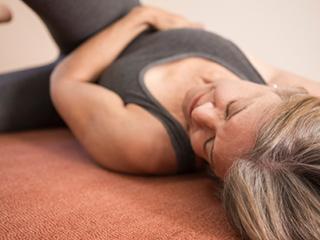 Module 5 Continuum Training
Furthermore, Continuum can support our ability:  to be empathic and relational to be clear and decisive to orient and adapt to be vital and persevering to self-regulate...
Seminarleiter*innen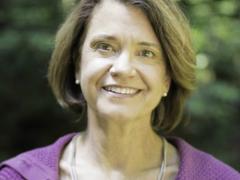 Beth Pettengill Riley, RSDE/T, MA, CYT is a global leader in somatic movement education and therapy, as well as a seasoned somatic movement activist with over 40 years of experience in facilitating workshops in Continuum, Yoga and Meditation.  She has a Master's in Education with a specialization in Dance from Stanford University. Beth is an award winning Yoga teacher and founding member of Mt Madonna Center. She was honored as one of 25 Prime Movers of Santa Cruz County at Cabrillo College in 2016 where she served on the dance faculty for over 20 years. Beth is a Signature Yoga Teacher at the new 1440 Multiversity and passionately engages embodiment as a spiritual path while maintaining a private practice in Santa Cruz, CA, assisting individuals in finding greater freedom of movement. She currently serves as President of the board of the International Somatic Movement and Therapy Association (ISMETA). She studied extensively with Continuum's founder for nearly 4 decades.
Kosten
Single Module
Early Bird: 390€ (until 19.03.2021) 
Full Price: 425€
Cost of full program 3400€
Earlybird of full program 2900€ (until 10.09.2020)
10 installments full program 10 x 340€
20 installments full program 20 x 180€
Anmeldeinformationen
Veranstaltungsort
Berlin
SAB Studio 1
Paul-Lincke-Ufer 30
Berlin
Preise
Earlybird: 390.00 EUR
Full Price: 425.00 EUR
Zahlung Banküberweisung, PayPal