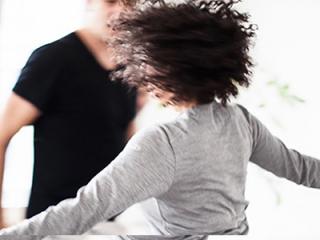 Radical Presence
Moving with Playful Compassion
Moving with Playful Compassion
Dates in 2021: 13.01., 10.02., 10.03., 14.04., 05.05., 02.06., 11.08., 08.09., 06.10., 10.11. & 08.12.
In turbulent times like these, we need a safe space to drop into ourselves and connect to what is inside of us. With the support of the group, we will be moving and experiencing the unfolding of ourselves in order to be fully alive, free and present in the world.
Sessions will be held in German, with English translations if necessary.
We will be…
- moving.
- getting in contact with ourselves.
- practicing a friendly and playful way to move in the world.
Please write to Christa Cocciole in order to register for the class. 
Ausführliche Seminarinformationen
Seminarleiter*innen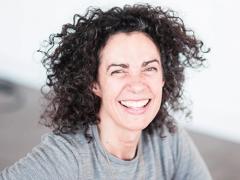 Christa Cocciole (USA/D) weaves her skills as a Dancer and Choreographer into her work as a Systemic Body Oriented Therapist with a specialty in Trauma. She has worked in settings such as reconciliation projects during and after the Bosnian War, community cultural organisations, Universities and International dance theatre companies. Currently she is working in an adult psychiatric clinic in Berlin as well as in her private Practice and teaching Embodiment internationally. She integrates her therapeutic and artistic experience along with her spiritual practice in an approach she coined "Radical Presence – moving with playful compassion".
Kosten
Sliding Scale: € 15-25
Trial lesson: € 15 
Payment directly to the course instructor
Registration/ contact >> Christa Cocciole / (030) 200 688 58
Daten
VeranstaltungsortOnline