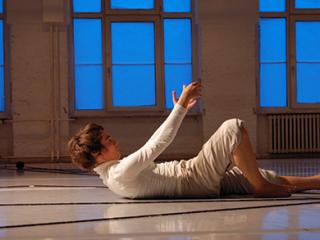 Feldenkrais
Awareness through movement
Translation available soon.
Ausführliche Seminarinformationen
Seminarleiter*innen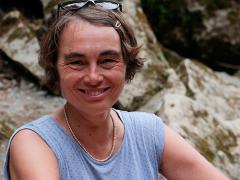 Feldenkrais-Practitioner / Somatic-Yoga-Practitioner / Dancer & Choreographer / Mountain Hiking Guide / Physiotherapist. Artistic Direction Dance & Somatic Research for Somatic Academy Berlin. Member in the German Feldenkrais Guild.
Conscious and vivid learning, the potential between individual freedom and collective relatedness within the environment, as well as joy and ease in movement are at the center of her teaching and of her continuous research. This approach is informed by deep-sensuous permeation and acting-thinking reflection. Her work includes performance projects, conference contributions and publications with the focus on somatics and choreography and on walking. Regular teaching-cooperation with universities i.a. with FU Berlin, UdK Berlin and with HZT Berlin.
Kosten
Einzelne Klasse (drop in) 15,- €
Zehnerkarte 140,- € (maximale Gültigkeitsdauer 12 Monate)                                   
Vertrag  35,- €/Monat (Mindestlaufzeit 3 Monate)
4er Blockkarte 45,- € (4 Termine in Folge)
Probestunde 7,- €
Zahlung direkt bei KursleiterIn

Die Feldenkrais-Kurse werden anteilig von der SECURVITA-Krankenkasse übernommen. 
Einstieg für anerkannte 10-er-Kurse nach Absprache.
Daten
VeranstaltungsortOnline