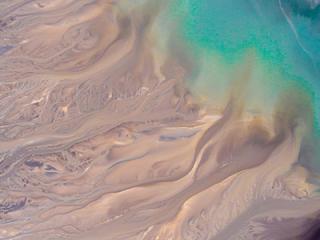 Continuum intensive
zur Zeit als Onlinekurs
20.01.2021 - Dynamik, Spiel & Kraft
Continuum ist bekannt für seinen Fokus auf Verlangsamung und feine, tiefe Spürerfahrungen, die in ein selbstregulatorisches und unwillkürliches Bewegtwerden übergehen. Weniger bekannt ist die Art in der Continuum zu Dynamik und kräftigeren Bewegungsimpulsen einlädt, mit den verschiedensten Bezügen zur Schwerkraft spielt und so einerseits einen spannenden Kontrast zum Zulassen von Bewegungen schafft und man sich andererseits von einengenden Gewohnheiten und Einschränkungen befreien kann.
Diese Klasse findet online über ZOOM statt. Hab, wenn möglich, einen angenehm warmen Ort mit Platz für Dich auf dem Boden und einen stabilen Stuhl, eine Bank, niedrigen Tisch der sonstiges Möbelstück parat, auf dem du seitlich Dein Becken platzieren und dabei mit einer Hand den Boden berühren kannst, während deine Beine in der Luft sind. Sollte das nicht zur Verfügung stehen oder Dir nicht möglich sein, keine Sorge – es findet sich ein Workaround.
Registrierung für Januar über Zoom: https://zoom.us/meeting/register/tJApceyuqTsqE9Cge-i-35CKjV3EiTArq1c4. 
Weitere Termine für 2021: 17.02., 17.03., 21.04., 19.05., 16.06., 15.09., 20.10., 17.11. und 15.12.2021
Ausführliche Seminarinformationen
The strength of Continuum lies in its radical deceleration. It revolutionizes our physical experience of life - we ARE movement before we DO movement! With attention to organic, fluid movements, the whole organism is stimulated to internal communication and resonance. Deep sensate awareness activates the bodies fluid resonance and cellular intelligence.
A typical Continuum class uses breath, sound vibration, micro and macro movements in various angles to gravity. By slowing down, we find our inner rhythm and discover sensations, feelings and action potential that lies beneath our usual, everyday perception.
Continuum is important in self-regulation (health / stress / immune system), self-awareness (general, uplifting experience of life / personal development / communication), creative expression (self-confidence / authenticity).
13th of May 2020 - Balance and support in our new COVID-19 normality
As individuals and as collective many we are in the midst of great challenges. Gradually, it begins to sink in that COVID-19 effects will accompany and change us for a long time to come. The emotional tensions that can arise from uncertainty and such quick adaptations can be enormous. Fortunately, our living body, which is on the one hand in protection mode, can on the other hand also be an instrument to support our nervous system and our ability to navigate ourselves and others through the times ahead of us. In this session we will work with aspects of embodiment as a resource available anytime and wherever we go.
Seminarleiter*innen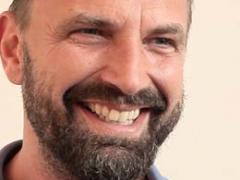 Founder of the Somatic Academy Berlin, Breath Therapist/based on the work developed by Prof. Ilse Middendorf, Continuum Teacher and Heilpraktiker (Psychotherapy).
"I had the honor and privilege to learn from the two founders Prof. Ilse Middendorf (Perceptible Breath / Erfahrbarer Atem) and Emilie Conrad (Continuum) and I am pleased to be able to pass on this work." Since 2012, Kai has been developing professional trainings at the Somatic Academy as well as programs dedicated to the application of Somatics in everyday life. He has been a co-curator of the Body IQ festival since 2015. Since 2003, he has developed the approach "Authentic Eros", which integrates - as a somatic application - bodywork, relationship communication and group-dynamic processes in the area of personal and interpersonal development. He is a member of the professional associations Atem, Continuum and ISMETA.
Kosten
Cost
• At the venue: 25 € / Concession 20 €
• Online: 18 € / Concession 10 €

Payment:
•Bank transfer (preferred) Kai Ehrhardt IBAN: DE31 4306 0967 1153 8172 00
•Paypal mail@kaiehrhardt.com
Contact: Kai Ehrhardt
Daten
VeranstaltungsortOnline