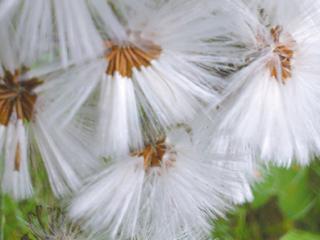 - Fragen und Antworten zum Somatischen Basisjahr 2021
kennenlernen & fragen
Bringe Dich auf tiefe und feine Weise mit Dir selbst in Kontakt

Am 24.02.2021 beantworten die Dozenten Katja Münker, Heike Kuhlmann, Marion Evers und Kai Ehrhardt Fragen zum Somatischen Basisjahr. 
Somatik ist ein eigenständiges Berufsbild(feld), das sich mit Praxis und Pädagogik körperlicher Angebundenheit (Embodiment) befasst. 
Somatiker unterstützen andere, sich direkt und unmittelbar mit ihrer Körperlichkeit zu verbinden und diese praktisch und intelligent im Alltag oder Berufsleben anzuwenden und zu integrieren.
Das Somatische Basisjahr hat zum Ziel, die Bedingungen für eine ganzheitliche Entfaltung zu fördern, erlebbar zu machen und auf Lebensbereiche wie Beruf, Partnerschaft, Ausdruck, Kreativität und Gesundheit anzuwenden. Sie basiert auf dem Zusammenspiel körperorientierter Lernansätze wie Continuum, Feldenkrais, Middendorfs Erfahrbaren Atem, BMC®, erfahrbare Anatomie, Authentic Movement und Somatic Yoga.
Um einen Einblick in die Praxis zu bekommen können die Kurse der Dozenten besucht werden. Zur Kursübersicht bitte hier klicken. 
Das Event findet online statt. Nach der Anmeldung versenden wir den Link für das Event. 
Ausführliche Seminarinformationen
Didactic Principles of the Somatics Basics Training
In the interplay of different methods such as Continuum, Feldenkrais Method, Middendorf's Breath Experience, Body-Mind Centering®, experiential anatomy, Authentic Movement and Somatic Yoga, experiences and cognitive processes arise that are of great value for one's own development.
On the basis of each content-related module focus, we research and experience the corresponding body systems, effective principles, movement patterns, biological and emotional stages of development as well as their personal and social relevance. We make use of the fact that our physical development is in direct connection and interaction with our development of consciousness. Experience and reflection give us access to this. We create a space of emotional security and integrate group dynamic processes as support in the individual learning process.
Structure of the Somatics Basics Training
The Somatic Basics Training is part of our Somatic Practitioner education program. It forms Part A comprising 30 days (240 teaching units) over 6 five-day modules spread over one year. Part A is primarily for personal growth. Building on this, parts B, C and D can be chosen. They enable the student to teach and work with individuals and/or groups.
Curriculum Overview
Module 1: Ground
Module 2: Space
Module 3: Individuation
Module 4: Communication
Module 5: Change
Module 6: Initiation
Subjects
The Somatic Basics Training combines knowledge from 8 different somatic approaches in the following subjects:
Body - practice & experience
Body - applied theory
Philosophy / context / orientation
Application / research / integration
Processing / individual and social relevance
Contained open practice
Hands-on
Module 1: GROUND
Contents: Beginning - being there - focusing sensory attention - the experience of the ground that supports from below - encounter with gravity and its counterforce
Principles: Arriving - Trust / Surrender - Yielding - Tensegrity - Being carried by the ground / the earth
Body Systems: Fascia-Skeleton-Musculature Synergy #1 / Cell & Cell Respiration / Developmental Movements Overview
Module 2: SPACE
Contents: Distinction interior / exterior space - spatial perception + spatial experience Alignment in space - recognition of possibilities, multidirectionality - silence - potency
Principles: directions / orientation - kinaesthesia / tensegrity - synaesthetic interaction of the senses in the perception of space - being carried by space
Body Systems: Fascia-skeletal-musculature synergy # 2 / diaphragms - horizontal planes / sensory motor loop / organs / front-middle-back body
Module 3: INDIVIDUATION
Contents: I / others / experiencing uniqueness - being separated / being connected - diversity / integration part 1 - making decisions - balance
Principles: limits - wanting + choosing - yes / no - center + periphery - balance
Body Systems: developmental movements / proprioception / skin - membranes / ear labyrinth
Module 4: COMMUNICATION
Contents: Communication with oneself, with others, with the environment - perceiving, sensing, feeling, thinking, acting - regulation processes - conflict management
Principles: closeness / distance - diversity / integration part 2 - flexibility + assertion - fear + solution - empathy - logic - improvisation
Body Systems: nervous system / polyvagal theory / head, larynx, mouth, hands / fluids / blood
Module 5: CHANGE
Contents: withstanding emptiness / creating space - being changed / changing - transitions / part 1
Principles: flexibility + hold - wish / desire / inspiration - confusion / irritation / disorientation - not knowing / carried in being
Body Systems: fluids - lymph / heart / lungs / rib cage
Module 6: INITIATION
Contents: birth + dying - transitions / part 2 - releasing attachments - celebrating change
Principles: death / birth - embeddedness - basic trust - transcendence - energy - activity / passivity - being - surrender - sexuality - love
Body Systems: uprightness, flexion, extension / embryology - sexual organs / birth