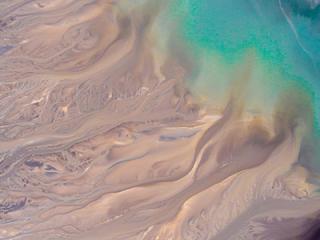 Continuum Kurs

- Herz & Zirkulation
laufender Continuum Kurs
Dieser Abend widmet sich dem sanften Einlassen in die Herzregion, dem unterstützt werden durch die Lungen und der Zirkulation und Resonanzfähigkeit, die zum Herzen hin- und von ihm wieder wegführt. Indem wir langsam und behutsam vorgehen, können wir lernen, körperlichen Signalen so zu vertrauen, dass Einbettung und Öffnung sich einander bedingen dürfen und auf dieser Ebene eigentlich nichts herbeigeführt oder erzwungen werden kann. Das unterstützt Selbstakzeptanz und das Vertrauen ins Eigene.
Ausführliche Seminarinformationen
The strength of Continuum lies in its radical deceleration. It revolutionizes our physical experience of life - we ARE movement before we DO movement! With attention to organic, fluid movements, the whole organism is stimulated to internal communication and resonance. Deep sensate awareness activates the bodies fluid resonance and cellular intelligence.
A typical Continuum class uses breath, sound vibration, micro and macro movements in various angles to gravity. By slowing down, we find our inner rhythm and discover sensations, feelings and action potential that lies beneath our usual, everyday perception.
Continuum is important in self-regulation (health / stress / immune system), self-awareness (general, uplifting experience of life / personal development / communication), creative expression (self-confidence / authenticity).
Seminarleiter*innen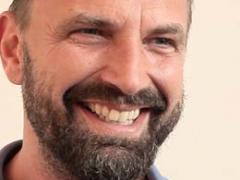 Founder of the Somatic Academy Berlin, Breath Therapist/based on the work developed by Prof. Ilse Middendorf, Continuum Teacher and Heilpraktiker (Psychotherapy).
"I had the honor and privilege to learn from the two founders Prof. Ilse Middendorf (Perceptible Breath / Erfahrbarer Atem) and Emilie Conrad (Continuum) and I am pleased to be able to pass on this work." Since 2012, Kai has been developing professional trainings at the Somatic Academy as well as programs dedicated to the application of Somatics in everyday life. He has been a co-curator of the Body IQ festival since 2015. Since 2003, he has developed the approach "Authentic Eros", which integrates - as a somatic application - bodywork, relationship communication and group-dynamic processes in the area of personal and interpersonal development. He is a member of the professional associations Atem, Continuum and ISMETA.
Anmeldeinformationen
Veranstaltungsort
Berlin
SAB Studio 1
Paul-Lincke-Ufer 30
Berlin
Preise
Sozialpreis: 25.00 EUR
Full Price: 30.00 EUR
Zahlung Bezahlung vor Ort