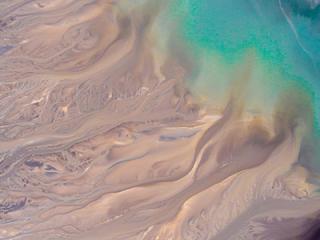 Continuum

- Continuum Intensivkurs // SelbstBegleitung & SelbstRegulation durch Continuum und Atem
als Präsenz- und Online-Kurs
Ausführliche Seminarinformationen
Seminarleiter*innen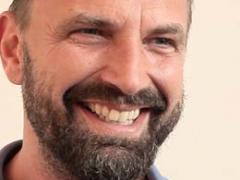 Founder of the Somatic Academy Berlin, Breath Therapist/based on the work developed by Prof. Ilse Middendorf, Continuum Teacher and Heilpraktiker (Psychotherapy).
"I had the honor and privilege to learn from the two founders Prof. Ilse Middendorf (Perceptible Breath / Erfahrbarer Atem) and Emilie Conrad (Continuum) and I am pleased to be able to pass on this work." Since 2012, Kai has been developing professional trainings at the Somatic Academy as well as programs dedicated to the application of Somatics in everyday life. He has been a co-curator of the Body IQ festival since 2015. Since 2003, he has developed the approach "Authentic Eros", which integrates - as a somatic application - bodywork, relationship communication and group-dynamic processes in the area of personal and interpersonal development. He is a member of the professional associations Atem, Continuum and ISMETA.
Kosten
Reduced: € 10 
Regular: € 18
Supporter: € 25  
Payment to Kai Ehrhardt by bank transfer or PayPal.
Contact / registration: Kai Ehrhardt
Anmeldeinformationen
Veranstaltungsort
Berlin
SAB Studio 1
Paul-Lincke-Ufer 30
Berlin
Zahlung Externes Zahlungsservice
Hinweise
Diese Klasse findet wieder vor Ort in der Somatischen Akademie Berlin statt und wird online über ZOOM übertragen. 
Anmeldungen bitte an ehrhardt@somatische-akademie.de  mit Vermerk, ob die Teilnahme vor Ort oder online bevorzugt wird. 
Preise: 
• Regulär: 18 € (80 € für 5-Klassenkarte)
• Ermäßigt 10 € (45 € für 5-Klassenkarte)
• unterstützender Preis 25 € (110 € für 5-Klassenkarte)
•Banktransfer (bevorzugt) // Kai Ehrhardt, IBAN: DE31 4306 0967 1153 8172 00
•Paypal mail@kaiehrhardt.com