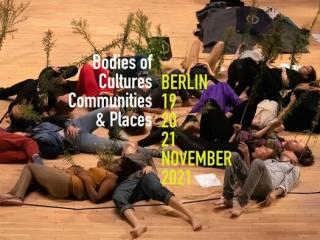 - Body IQ Festival 2021
Tickets can be booked now
The program for this year's Body IQ Festival is online.
Tickets can now be purchased.
It is possible to take part in the Body IQ Festival on site or online. Please pay attention to the correct category and price range when choosing your ticket.
If you have any questions, feel free to write to us.
Requirements to be able to participate on site:
proof of a negative rapid test (not older than 24 hours; test certificates must be issued by approved institutions; a self-test is not enough),

or proof of a complete vaccination (at least 14 days ago),

or official proof of having recovered from a corona infection (the illness must not have been more than 6 months ago).
Please keep the rules of distance, hygiene, and ventilation. A medical mask must be worn outside the studio.
Ausführliche Seminarinformationen
Seminarleiter*innen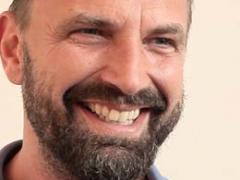 Founder of the Somatic Academy Berlin, Breath Therapist/based on the work developed by Prof. Ilse Middendorf, Continuum Teacher and Heilpraktiker (Psychotherapy).
"I had the honor and privilege to learn from the two founders Prof. Ilse Middendorf (Perceptible Breath / Erfahrbarer Atem) and Emilie Conrad (Continuum) and I am pleased to be able to pass on this work." Since 2012, Kai has been developing professional trainings at the Somatic Academy as well as programs dedicated to the application of Somatics in everyday life. He has been a co-curator of the Body IQ festival since 2015. Since 2003, he has developed the approach "Authentic Eros", which integrates - as a somatic application - bodywork, relationship communication and group-dynamic processes in the area of personal and interpersonal development. He is a member of the professional associations Atem, Continuum and ISMETA.
Teilnehmerstimmen
»What better way to connect to your child than through contact improvisation?!«
— Naomi // Berlin
»A space for gentle growth and mindful development! With and by loving, professional companions who work with the depth of their own experience!«
— Na Mi // Berlin
»For me, the Somatic Basics Training is a year of experience, research and learning that connects me with myself and the world again and again. It inspires and accompanies me in my own search for meaning. «
— KS // Berlin
»Somatic teaches me to be mindful with my own body and myself. It leads me to an unbiased consideration of my needs and feelings. You could also call it self-love. «
— M.M. // Berlin
»I have become more sensitive to my body and its structures. I identify my body more than before as my home. «
— TL // Berlin
»Somatic gives me more awareness and thus love and attention for my body. «
— Henriette // Berlin
»Thank you for the wonderful journeys through the inner and outer landscapes.«
— Miriam // Berlin
Anmeldeinformationen
Zahlung Externes Zahlungsservice
Hinweise