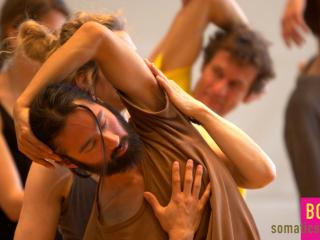 - Body IQ Festival 2021 3 Day-Pass
The three day festival between 19th and 21st of November 2021 offers workshops, talks, panel-discussions and performances with international presenters.
BODY IQ is a festival that celebrates ourselves as living, pulsating and communicating bodies. Without embodiment there is no experience – without experience there is no foundation for intelligence or cultural evolution.
BODY IQ offers a platform to generate impulses to access the knowledge, wisdom and potential of the conscious human form in communication and action.
Tickets for the BODY IQ festival can be purchased here. You will receive a confirmation email once the registration process is finished. Please include in the reference details your name and what type of ticket you have purchased, as we offer different price categories.
If you have any questions or did not receive a confirmation email please contact us: info@somatische-akademie.de 
Prices for the 3-Day-Pass: 
180 € (concession) // 240 € (standard) // 120 € (supporter)
Ausführliche Seminarinformationen
All workshops of the Body IQ Festival 2021 will soon be published.
Seminarleiter*innen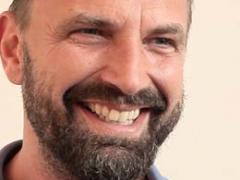 Founder of the Somatic Academy Berlin, Breath Therapist/based on the work developed by Prof. Ilse Middendorf, Continuum Teacher and Heilpraktiker (Psychotherapy).
"I had the honor and privilege to learn from the two founders Prof. Ilse Middendorf (Perceptible Breath / Erfahrbarer Atem) and Emilie Conrad (Continuum) and I am pleased to be able to pass on this work." Since 2012, Kai has been developing professional trainings at the Somatic Academy as well as programs dedicated to the application of Somatics in everyday life. He has been a co-curator of the Body IQ festival since 2015. Since 2003, he has developed the approach "Authentic Eros", which integrates - as a somatic application - bodywork, relationship communication and group-dynamic processes in the area of personal and interpersonal development. He is a member of the professional associations Atem, Continuum and ISMETA.
Kosten
180 € (concession) // 240 € (standard) // 120 € (supporter)
Anmeldeinformationen
Preise
Sozialpreis: 180.00 EUR
Full Price: 240.00 EUR
Supporter Price: 290.00 EUR
Zahlung Banküberweisung, PayPal