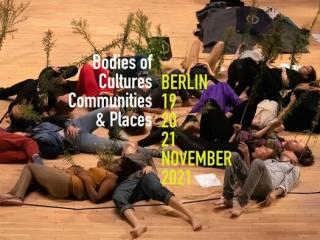 - Body IQ Festival 2021
Tickets can be booked now
The program for this year's Body IQ Festival is online.
Tickets for participation on-site and online
Tickets for participation online

Covid-19 requirements for on-site access
1) Evidence of vaccination and an antigen test no older than 24 hours at the time of admission OR
2) Proof of recovery (anytime between April 18 and October 18) and an antigen test, which must not be older than 24 hours at the time of admission.

If you cannot be vaccinated for medical reasons, please contact us as soon as possible so that we can discuss the situation on a case-by-case basis.
We can then either request a medical certificate + 1 PCR test; or suggest participation online.
Ausführliche Seminarinformationen
Seminarleiter*innen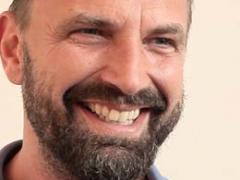 Founder of the Somatic Academy Berlin, Breath Therapist/based on the work developed by Prof. Ilse Middendorf, Continuum Teacher and Heilpraktiker (Psychotherapy).
"I had the honor and privilege to learn from the two founders Prof. Ilse Middendorf (Perceptible Breath / Erfahrbarer Atem) and Emilie Conrad (Continuum) and I am pleased to be able to pass on this work." Since 2012, Kai has been developing professional trainings at the Somatic Academy as well as programs dedicated to the application of Somatics in everyday life. He has been a co-curator of the Body IQ festival since 2015. Since 2003, he has developed the approach "Authentic Eros", which integrates - as a somatic application - bodywork, relationship communication and group-dynamic processes in the area of personal and interpersonal development. He is a member of the professional associations Atem, Continuum and ISMETA.
Anmeldeinformationen
Zahlung Externes Zahlungsservice
Hinweise