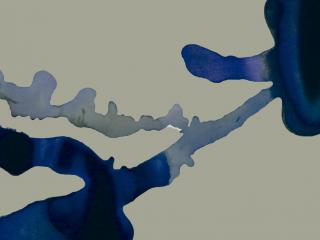 The moving voices
Exploring New Dimensions of Choir 30.03.-15.06.2020
"The Moving Voices" is a course of 10 classes focused on exploring the interweaving between Voice and Body. The aim is to unfold the potential of our individual and collective soundscape and connect with the essential power of the human voice.

This is an invitation to any kind of singer, voicer, performer or mover curious about embodied ( choir ) singing. Movement, breath and body-work will support collective improvisation and the singing of polyphonic music – from traditional Georgian songs to contemporary pieces.

We will enhance our capacity to resonate with each other, while staying present in our bodies, applying different methods such as Conscious Vibration, Deep Listening, Instant Composition, Breath Work and Body-Mind Centering® .
​
For this choir series, a basic ability to match pitch/sing in tune and to hold your own part while singing in harmony with others is helpful. Most important is your willingness to listen and learn, and a sincere interest in working with body-awareness, movement and voice.
Starting: 30th March
Final class: 15th June
No classes (holidays): 13th April & 1st June
To register, please send an Email to themovingvoicesberlin@gmail.com and very shortly answer these two questions:

What is your experience with (choir) singing and voice work?
​
What is your main motivation to participate?
Ausführliche Seminarinformationen
Seminarleiter*innen
Maria Coma ist Sängerin, Performerin, Musikerin und Komponistin. Sie ist Forscherin der Bewegung und Lehrerin der Somatischen Bewegung in Body-Mind-Centering®. Der Schwerpunkt ihres pädagogischen und künstlerischen Interesse zielt auf das Verwischen der Grenzen, besonders zwischen Somatischer Exploration und Darstellung.
 Das künstlerische, therapeutische und geistige Potenzial der Somatischen Übungen ist die treibende Kraft auf dem stetigen Weg der Forschung und Entdeckungsreise.
Raffaela Then, is a Singer, Mover and Body Therapist with a background in Sociology. She has been working with individuals and groups on Personal Development through Embodiment and Voice practices. With a strong interest in Community Music, she found her musical home in Georgia, where she travelled frequently to study the unique polyphonic singing tradition.
Kosten
Course of 10 sessions
Regular price (after 15th February): 190 €
Early Bird (before 15th February): 160 €

*Support price for students and low income (places are limited): 120 €
Lehrer
Maria Coma
Raffaela Then