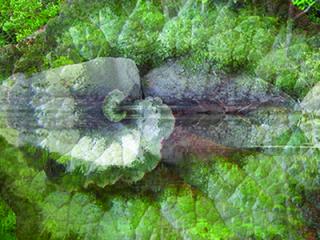 Continuum mit Susan Harper

- Continuum and Body of Relating
Auf das Jahr 2021 verschoben.
Aufgrund der Pandemie muss der Workshop auf das Jahr 2021 verschoben werden. Zur Buchung für den Workshop im nächsten Jahr bitte hier klicken. 
Susan Harper opens a multi-dimensional inquiry into our spiritual, somatic, and our creative human capacity. She offers in-depth Continuum practices and innovative ways of perceiving and relating.

Continuum offers a unique sounding and fluid movement practice, where we inquire into our capacity to innovate, to perceive primordial intelligence, and to participate with the essential processes of life. We build somatic resources — a capacity for grounded embodiment, liquid presence, meta-sensuality, creative imagination, and Awareness.

The dynamics of how we perceive and relate are simultaneously physical and psycho-emotional. Our bodies and psyches are continually being shaped in an interdependent web of relations in nature and culture. We inquire into the ways in which we see, listen, move, and touch, which affect our physical structure, our psychological profile, and our capacity for intimacy. Perceptual movement explorations create a strong, flexible and perceptive body/psyche as we meet, orient and respond to an ever-changing world.

This is a call for exploratory consciousness - to enter creative contexts of discovery where we dive into mysteries and the conundrums that life delivers. The emphasis is on the skills of intimacy–knowing and being known, loving and being loved–to live with more openness, connection and depth.
You should have prior experience in Continuum.
Ausführliche Seminarinformationen
Seminarleiter*innen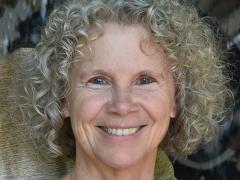 Susan Harper is a Continuum teacher, a heart-soul-counselor, and inspired guide for soulful and perceptual inquiry. She has also developed Body of Relating, Living Dreams and Body of Perception Seminars. She joined Emilie Conrad, founder, in 1975 to study, and became a partner in developing the organization and work of Continuum. In the late 90's Emilie and Susan cofounded the original Continuum Teacher Association. She is a founding member of the current Continuum Teacher Association.
Anmeldeinformationen
Veranstaltungsort
Berlin
Village.Berlin
Kurfürstenstrasse 31/32
Berlin
Zahlung Banküberweisung, PayPal
Hinweise
Derzeit sind alle Plätze vergeben. Es besteht die Möglichkeit sich auf die Warteliste setzen zu lassen. Bitte schreiben Sie hierfür eine Mail an
info@somatische-akademie.de
.