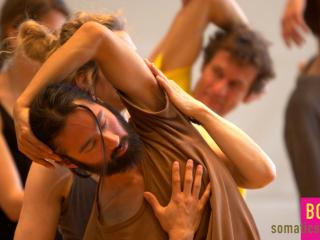 Body IQ Festival 2021

- BODY IQ Festival 2021 3-Tagespass
Das dreitägige BodyIQ Festival findet zwischen dem 19. und 21. November 2021 statt und bietet Workshops, Vorträge, Podiumsdiskussionen und Vorstellungen internationalen Akteur*innen.
BODY IQ ist ein Festival, das uns als lebende, pulsierende Körper zelebriert. Ohne unseren Körper gibt es kein Erleben und ohne das Erleben gibt es keine Basis für Intelligenz. Es ist ein Festival für und mit dem leiblichen Erleben–was Entdeckung, Austausch und unerwartete Synergien verspricht.
BODY IQ möchte eine Plattform bieten, welche Impulse hinsichtlich des Wissens, der Weisheit und der Wunder des bewussten, menschlichen Leibs generiert.
Somatische Forschung
Somatische Reflexion
Somatische Anwendungsmöglichkeiten
Tickets für das BODY IQ Festival können nur hier erworben werden. Bitte vermerken Sie in Ihrer Banküberweisung Ihren Namen und die Kategorie des Tickets, da es unterschiedliche Preiskategorien gibt. 
Nachdem Sie sich registriert haben erhalten Sie eine Bestätigungsemail. Sollten Sie diese nicht erhalten oder andere Fragen haben schreiben Sie uns gerne an info@somatische-akademie.de
Preise für den 3-Tagespass:
180 € (concession) // 240 € (standard) // 120 € (supporter)
Weitere Informationen zum Body IQ Festival finden Sie hier. 
Ausführliche Seminarinformationen
BODY IQ 2021 celebrates Bodies of Cultures, Communities & Places
BODY IQ 2021 aims address questions of embodied recovery & revisioning in the context of global ethical, social & ecological crises and change. Somatic practices have moved beyond a field of sensorial, experiential and emancipatory learning into wider educational, therapeutic, artistic and social-justice contexts. Body IQ Festival recognises the urgent need for meaningful re-embodiment of increasingly digitalised cultural communities in a pandemic and post-pandemic world.
BODY IQ 2021 offers a forum for practice exchange, practice-theory dialogue, debate, experiment, networking, application and articulation of potential for somatic-activisms beyond the field into a diverse range of cultural and social environments. The three-day festival offers workshops, talks, panel-discussions and performances with international presenters. The festival will offer live and online participation and modes of communication in line with codes of safer practice.
// How do we articulate somatic-informed practices as sensitive tools for social and political transformation? 
// How do we address hidden and embodied ideologies, modes of exclusion, oppression and privilege within our growing field? 
// How do we take responsibility for mobilising, activating and organising meaningful ethical embodied interaction in a rapidly changing world? 
// How do we move beyond a historically inscribed 'whiteness' of the field towards a making space for global-majority bodies of culture? 
// How can somatic practices contribute toward a re-embodiment of attention and sustainable human interaction with a living world?
BODY IQ is a festival that celebrates ourselves as living, pulsating and communicating bodies. Without embodiment there is no experience – without experience there is no foundation for intelligence or cultural evolution.
BODY IQ offers a platform to generate impulses to access the knowledge, wisdom and potential of the conscious human form in communication and action.
BODY IQ Festival has been initiated by Kai Ehrhardt and hosted by Somatische Akademie Berlin in dialogue with international partners since 2015 as a forum for critical engagement with practices of embodiment in socio-political contexts.
Open call for Presenters:
We are inviting artists, educators and scholars to contribute through workshops, academic presentations, performances and artefacts, lectures, provocations or other alternative formats.
// Deadline for your application January 31st 2021
// Feedback from curator team by February 28th 2021
// To apply please fill out this form (link) including a 200 word abstract / proposal and a 200 word biography
// Should you have questions regarding the application please send us an email to: apply@bodyiq.berlin
// We are aiming to pay a fee between 50 and 100 € per contribution and cover a portion of travel expenses, but cannot promise this yet, as we are in the process of seeking funding. 
// Alternatively, we also ask presenters, due to Covid-19, to kindly donate their festival participation if your institution can give financial support that covers costs (fee, accommodation and travel) needed for your participation at Body IQ Festival 2021.   
Curator team:
(alphabetical)
// Kai Ehrhardt
// Angela Guerreiro
// Thomas Kampe
// Mäks Roßmöller
Topics include:
// Critical Somatics 
// Somatic Activisms 
// Social Somatics & Applied Somatics 
// Somatics and the creative processes in dance 
// Cultural Somatics and Critical Whiteness 
// Somatic Performance Cultures 
// The Power of Touch in a post-pandemic world 
// Moving Masculinities & Gender 
// De-Colonising the Field 
// De-Centering Whiteness 
// Somatic Education for different Age-Groups 
// Somatics and diverse abilities 
// Re-moving Trauma; Somatics in the Digital Age 
// Intercultural Somatic Networks 
// Eco-Somatics, Post-Humanism & Eco-Crisis 
// Re-Embodiment and/as Re-Empowerment 
// Somatics as micro-activisms in city-environments 
// Theorising Critical Somatic Practices

** Please visit our dedicated Body IQ Festival 2021 website to follow the latest updates about the team and the program. The detailed program will be published at the beginning of March.


Seminarleiter*innen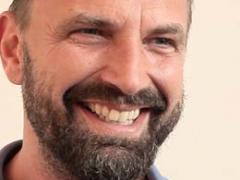 Gründer der Somatischen Akademie Berlin, Atemtherapeut nach Prof. Ilse Middendorf, Continuum Lehrer und Heilpraktiker (Psychotherapie).
"Ich hatte die Ehre und das Privileg bei den beiden Gründerinnen Ilse Middendorf und Emilie Conrad zu lernen und freue mich diese Arbeit weitergeben zu dürfen." Seit 2012 entwickelt Kai an der Somatischen Akademie sowohl professionelle Aus- und Fortbildungen sowie Programme, die sich der regelmäßigen Anwendung der Somatik im Alltag widmen. Seit 2015 ist er Mitkurator des Festivals Body IQ. Seit 2003 entwickelte er den Methodenansatz "Authentic Eros", welcher als somatische Anwendung Körperarbeit, Partnerschaftskommunikation und gruppendynamische Prozesse im Bereich Sexualität und Persönlichkeitsentwicklung integriert. Er ist Mitglied der Berufsverbände Atem, Continuum und ISMETA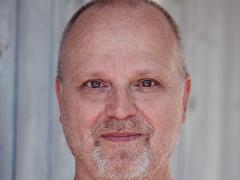 Thomas Kampe (PhD) lebt und arbeitet seit 1986 als Dozent, Choreograf und Tänzer in London. 
Er war Mit-Leiter des Chisenhale Dance Space in London und arbeitet als Dozent für Bewegungslehre an der Bath Spa University in Grossbritannien. Tanzausbildung am Laban Centre in London. Langjährige Zusammenarbeit mit der jüdischen Ausdruckstanz-Choreographin Hilde Holger (1905-2001). Leitung der Tanzabteilung an der London Metropolitan University von 2002-2012. Ausbildung zum Feldenkrais Pädagogen in Lewes (2003), Großbritannien.
2013 hat Thomas seine choreographische Doktorarbeit abgeschlossen (PhD) mit dem Titel: 'The Art of Making Choices: The Feldenkrais Method as a Choreographic Resources.'
Kosten
180 € (concession) // 240 € (standard) // 120 € (supporter)
Anmeldeinformationen
Preise
Sozialpreis: 180.00 EUR
Full Price: 240.00 EUR
Supporter Price: 290.00 EUR
Zahlung Banküberweisung, PayPal