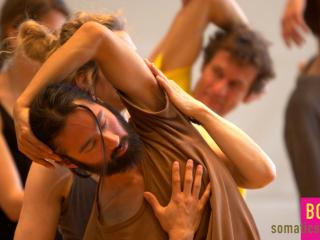 Body IQ Festival 2019
On being human in a world begging for our passion, compassion and action.
BODY IQ is a festival that celebrates ourselves as living, pulsating and communicating bodies.
Without embodiment there is no experience – without experience there is no foundation for intelligence or cultural evolution.
All workshops are listed on the
Body IQ Website
.
Angebote
Zur Zeit sind für diese Auswahl keine Events vorhanden
News
The Somatic Academy can reopen under the guidelines of the
Course offerings online: https://www.somatische-akademie.de/en/courses