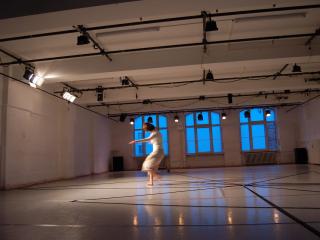 Feldenkrais into Dancing mit Katja Münker

- Feldenkrais into Dancing
Within the Feldenkrais Method a process of sensous questioning and analysing supports body-movement-research based on fragmenting and reconfigurating movement. These abilities applied to improvisation alow deep somatic connectedness and stimulate
composition-strategies which include the alive body within alive space. A thus stimulated presence contains mutual relatedness and orientation within body, space and with others. Basic knowledge about the cooperation of elastic and stabil body-tissues within tensegrity-principles lead into powerful-dynamic and simultaneously soft-easy movement varieties.
Ausführliche Seminarinformationen
Seminarleiter*innen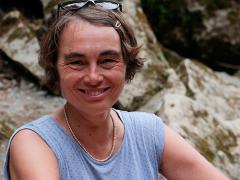 Feldenkrais-Practitioner / Somatic-Yoga-Practitioner / Dancer & Choreographer / Mountain Hiking Guide / Physiotherapist. Artistic Direction Dance & Somatic Research for Somatic Academy Berlin. Member in the German Feldenkrais Guild.
Conscious and vivid learning, the potential between individual freedom and collective relatedness within the environment, as well as joy and ease in movement are at the center of her teaching and of her continuous research. This approach is informed by deep-sensuous permeation and acting-thinking reflection. Her work includes performance projects, conference contributions and publications with the focus on somatics and choreography and on walking. Regular teaching-cooperation with universities i.a. with FU Berlin, UdK Berlin and with HZT Berlin.
Anmeldeinformationen
Veranstaltungsort
Berlin
SAB Studio 1
Paul-Lincke-Ufer 30
Berlin
Zahlung Banküberweisung, PayPal