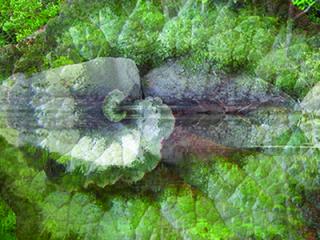 Continuum mit Susan Harper

- Heart of Perceiving - Continuum Inquiry
Continuum Workshop
In challenging times like these, we need inquiry to go beyond the familiar, to dissolve spells of conditioning, and follow the wise longing of our soul. In the creative art of perceiving you transform a world of fear into a world of beauty. The "way" you look is the most powerful force shaping your life and sense of reality. With fresh perception we alter generations of conditioned habits. 
Your listening body, with its 70 trillion cells, is humming with life and awareness. In the inquiry of Continuum, we explore movement in the language of life with subtle wave motion, gentle breathing, and primordial sounding. We build somatic resources — a capacity for grounded embodiment, liquid presence, meta-sensuality, creative imagination, and Awareness.

The primacy of the human heart–to love and be loved-is emphasized. Our essential nature of kindness and opening to life is renewed as we honestly meet and heal where we have been wounded and soften where we have hardened.

A heart that is awakened has an enormous capacity for genuine love. Discover your unique heart gifts and the relational engagement that meets the times and occasions in which you live. Our world needs you.
Course language: English
Hybrid: On site and online
Ausführliche Seminarinformationen
Seminarleiter*innen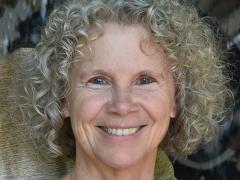 Susan Harper is a Continuum teacher, a heart-soul-counselor, and inspired guide for soulful and perceptual inquiry. She has also developed Body of Relating, Living Dreams, and Body of Perception Seminars. She joined Emilie Conrad, founder, in 1975 to study, and became a partner in developing the organization and work of Continuum. In the late 90's Emilie and Susan co-founded the original Continuum Teacher Association. She is a founding member of the current Continuum Teacher Association.
prices & data
Dates:
| | | |
| --- | --- | --- |
| thursday - sunday  | 28. - 31. Jul. 2022 |   10:00 am - 05:30 pm |
Costs:
450€
Anmeldeinformationen
Veranstaltungsort
Berlin
Village.Berlin
Kurfürstenstrasse 31/32
Berlin
Zahlung Banküberweisung, PayPal
Hinweise
The workshop will take place at village.berlin.
Address: Kurfürstenstr. 31/32, 10785 Berlin
Hybrid: This course will also be offered online!