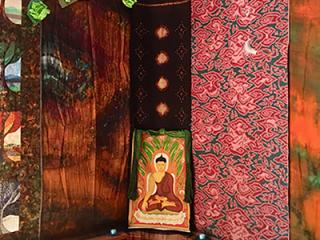 - Summer Depths Retreat
Continuum Workshop
Continuum Summer Depths offers a place of refuge and potent communion. Enter the sacred gateway of the body in primordial sounding and fluid movement. Listen in heartful Awareness and "feel" the generative mystery all around and inside. We are nourished in the breathing of the world, in the primal pulse of the living cosmos, and in vast Stillness.

This retreat includes a "soul quest" time where we are in collective silence for 36 hours – where we explore alone and together. The non-local field of awareness is potent when we dive together and immerse in a palpable sense of timelessness and sacredness. Included are transformative elemental rituals that can be done indoors and outside in nature.

For those with ample Continuum Experience.
Course language: English
Ausführliche Seminarinformationen
Seminarleiter*innen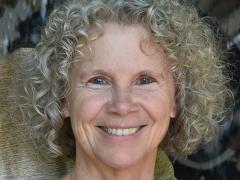 Susan Harper is a Continuum teacher, a heart-soul-counselor, and inspired guide for soulful and perceptual inquiry. 
She has been teaching and contributing to Continuum since 1975, and brought Continuum to Europe for the first time in 1992. She has the ability through demonstration of sounds, breaths, and movement to transmit a primal and spiritual fluidity that inspires participation resulting in embodied innovative discoveries.
Kosten
Dates:
| | | |
| --- | --- | --- |
| friday - thursday  | 23. - 29. Jun. 2022 |   |
Costs:
750€
Extra costs: 120€ per day for food and accommodation at the Schlüßhof in Lychen
Anmeldeinformationen
Zeiten
Start Friday 7pm/End Thursday 1pm
Zahlung Banküberweisung, PayPal