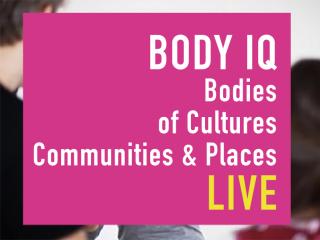 BODY IQ 2021 celebrates Bodies of Cultures, Communities & Places
BODY IQ 2021 aims to address questions of embodied recovery & revisioning in the context of global ethical, social & ecological crises and change. Somatic practices have moved beyond a field of sensorial, experiential and emancipatory learning into wider educational, therapeutic, artistic and social-justice contexts.  Body IQ Festival recognises the urgent need for meaningful re-embodiment of increasingly digitalised cultural communities in a pandemic and post-pandemic world. 
BODY IQ 2021 offers forum for practice exchange, practice-theory dialogue, debate, experiment, networking, application and articulation of potential for somatic-activisms beyond the field into a diverse range of cultural and social environments. The three-day festival offers workshops, talks, panel-discussions and performances with international presenters. The festival will offer live and online participation and modes of communication in line with codes of safer practice.
// How do we articulate somatic-informed practices as sensitive tools for social and political transformation? 
// How do we address hidden and embodied ideologies, modes of exclusion, oppression and privilege within our growing field? 
// How do we take responsibility for mobilising, activating and organising meaningful ethical embodied interaction in a rapidly changing world? 
// How do we move beyond a historically inscribed 'whiteness' of the field towards a making space for global-majority bodies of culture? 
// How can somatic practices contribute toward a re-embodiment of attention and sustainable human interaction with a living world?
BODY IQ is a festival that celebrates ourselves as living, pulsating and communicating bodies.
Without embodiment there is no experience – without experience there is no foundation for intelligence or cultural evolution.
BODY IQ offers a platform to generate impulses to access the knowledge, wisdom and potential of the conscious human form in communication and action.
BODY IQ Festival has been initiated by Kai Ehrhardt and hosted by Somatische Akademie Berlin in dialogue with international partners since 2015 as a forum for critical engagement with practices of embodiment in socio-political contexts
The title of BODY IQ 2021 has been inspired by the term Bodies of cultures, coined by Resmaa Menekem, Healer, Trauma Specialist and Author of the book 'My Grandmother's Hands' (2017). His ground breaking work raises our awareness of the somatic sources of racial trauma. It suggests that the power for change is to be found in our bodies, and how our brains have been wired through centuries. It refers to white-body supremacy which through colonialist European oppression still impacts our daily life today, and how black, brown, POC bodies are being perceived. Menekem also coined the inspiring term Somatic Abolitionism as an emergent 'living, embodied anti-racist practice and cultural building —a way of being in the world'. 
Curator team:
// Angela Guerreiro
// Kai Ehrhardt
// Thomas Kampe
// Mäks Roßmöller
Topics include:
// Critical Somatics 
// Somatic Activisms 
// Social Somatics & Applied Somatics 
// Somatics and the creative processes in dance 
// Cultural Somatics and Critical Whiteness 
// Somatic Performance Cultures 
// The Power of Touch in a post-pandemic world 
// Moving Masculinities & Gender 
// De-Colonising the Field 
// De-Centering Whiteness 
// Somatic Education for different Age-Groups 
// Somatics and diverse abilities 
// Re-moving Trauma; Somatics in the Digital Age 
// Intercultural Somatic Networks 
// Eco-Somatics, Post-Humanism & Eco-Crisis 
// Re-Embodiment and/as Re-Empowerment 
// Somatics as micro-activisms in city-environments 
// Theorising Critical Somatic Practices
** Please visit our dedicated Body IQ Festival 2021 website to follow the latest updates about the team and the program. The detailed program will be published at the beginning of June.
Angebote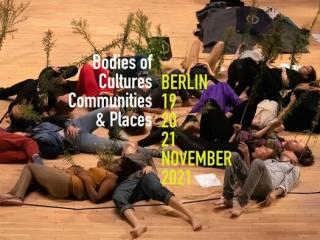 Tickets can be booked now
The program for this year's Body IQ Festival is online. Tickets can now be purchased. It is possible to take part in the Body IQ Festival on site or online. Please pay...
Seminarleiter*innen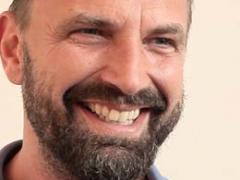 Founder of the Somatic Academy Berlin, Breath Therapist/based on the work developed by Prof. Ilse Middendorf, Continuum Teacher and Heilpraktiker (Psychotherapy).
"I had the honor and privilege to learn from the two founders Prof. Ilse Middendorf (Perceptible Breath / Erfahrbarer Atem) and Emilie Conrad (Continuum) and I am pleased to be able to pass on this work." Since 2012, Kai has been developing professional trainings at the Somatic Academy as well as programs dedicated to the application of Somatics in everyday life. He has been a co-curator of the Body IQ festival since 2015. Since 2003, he has developed the approach "Authentic Eros", which integrates - as a somatic application - bodywork, relationship communication and group-dynamic processes in the area of personal and interpersonal development. He is a member of the professional associations Atem, Continuum and ISMETA.